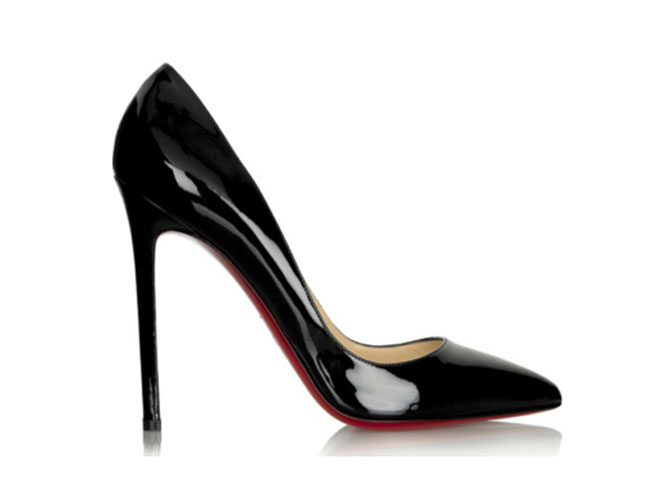 There is something about a woman in a short dress. The way the dress stops and her legs just start. And when the wind blows against her, stretching the fabric across her body, the world collectively holds its breath. Add to that some tights, worn under a shorter dress. And heels. A short black dress with blood red heels.
But when you see a woman with a broken heel in the streets in the morning, hobbling around with the offending heel in one hand and a look of horror on her face. It's epic and cinematic.
There is also something about a man who wears shorts and doesn't have legs like mine. Or a fitting blazer with a kerchief peeking from the breast pocket. The elegance of a man wearing a terrific fitting suit over expensive shoes is incomparable and as he stands waiting in the lobby for the elevator, hands hanging by his side, his smell also stands next to him, staring as the elevator floors illuminate blue. I'm always asking complete strangers – men – "Hey, man, what scent is that?" I once asked Dr. Ngayu, the gynecologist what scent he was wearing and we struck a rapport. It was the only way for me to strike a rapport with him considering I don't have the usual parts he focuses on.
I have always wanted to have a fashion column here, but what do I know about fashion? Jack-shit. So I looked for a writer who can wax lyrical about fashion, someone who can make clothes look intimate, someone to decode the relationship we attempt to forge with clothes and how those clothes define us.
Over the past few months I have been incubating Hanafi Kaka the gadget guy we had last week and Margaret Muiruri in a WhatsApp group that we call the Outliers. Margaret is a fashion-head and an all-time cool chick. Her writing is saucy and spicy. She will be writing things fashion here going forward.
Gang, meet Margaret Muiruri
Maggie, adjust your pencil skirt and educate these here folk…
***
I don't love rain. I appreciate a good storm, when I have no place to go or anything to do. El Nino is coming, says the weatherman. The skies are dark and full of terrors. But that shouldn't turn us all into such gloomy gusses. And what better way to brave the rain than with a fine wardrobe?
Much as I dislike the impromptu downpours that get people scampering gracelessly for the nearest shelters, and have women unleashing those ugly little polythene bags over their weaves, the rain comes with a few perks of its own.
One, I get to wear my pretty pink pajamas to bed; as opposed to sleeping butt naked because the sweltering heat makes my apartment feel like a crematorium, even with the portable fan on and the windows open. And two, I get to dress up to the nines. Yay! (Man, God knows how much I missed dressing for the cold!).
So on a wonderful rainy day, you'll find me rocking my grey, all-fur trench coat with silver military buttons running all the way down to my knees. I'll be wearing my purple pencil skirt, and clucking along the pavements in my black, solid pumps. I'll have one hand in my pocket, and the other one holding up a black, fashion-forward, monster umbrella. I look sensational; like a soul diva, without the too much makeup or a large mass of hair. That's what he says every time he narrates our first encounter. (He is obsessed with soul music this one). He says he'd been picturing a blurry street speeding past me as I walked and that he kept feeling like I would stop at any minute to join a bunch of afro'd dancers in tight shirts and bell-bottoms, the whole time I was crossing the road to join the group of guys taking shelter in the Chase bank hallway, where he was also standing.
I got to the hallway and flapped my umbrella down. I placed it against the wall and began adjusting my coat and skirt. When I looked up, I met with his eyes. He had been watching me. I felt slightly uncomfortable so I let out a nervous smile. He smiled back; then he began moving towards me. Oh shit, what have I done? He looked like one of those fancy beach boys – tall, broad, with brown hair that looked like it had been electrocuted – and I wasn't up for another round of shameless flirting, only to be propositioned to a wild night of torrid lovemaking that will soothe my soul and inflame my loins, at the end of the conversation. I crossed my arms defensively and lay back against the wall with my eyes turned towards the traffic, away from him. He said hi, and I replied with a curt hi then took out my phone and started scrolling, at nothing specifically, but just to make it clear that the smile was not an invitation for him to start hitting on me. "Aki si you look great!" He remarked. He said it in that guttural, unmistakable Nairobian way that made me look up from my phone with delight. Now he had my attention. At this point I should mention that this was all happening in Malindi. See, when you've been in Malindi for a while and then you meet someone that can speak in English, someone that doesn't believe conversation has to be peppered with graphic PG 18 terminologies, and doesn't call vyombo 'zombo', you want to literally run up to them and give them a teary bear hug and hope they never leave.
"Thanks," I said. Then an uncomfortable silence followed. He wasn't looking bad himself, but I couldn't point it out now that he had just complimented my dressing. It would have seemed too dutiful, too drawn-out and insincere so I held my tongue. He had on a black fitting leather jacket zipped up to the chin, a pair of dark blue jeans and white loafers. He too, had his hands in his coat pockets, pulling the jacket at the waist and accentuating his pert, rounded behind. He has a great ass… sinfully sexy! Men shouldn't have such great asses, it's intimidating. The rain took on a fresh intensity, making all communication strained. He edged closer and said "I like the fur!" after which I leaned in and quipped, "I like the leather!" in the same playful tone he had used. He laughed, throwing back his pointy-haired head. And just like that, the ice had been broken.
I must admit, I've been obsessed with this fur fashion thing for a while, but I hadn't gotten around to wearing it until quite recently. See, fur has always struck me as an excessively costly and adult possession. It is, in fact, one of the earliest forms of fashion; traditional and classic. A prestigious purchase for royalty. Fur expresses luxury and extravagance, not to mention elegance and drama! It reminds me of Taraji P. Henson in the Empire series. Don't you just love how she worked her fur? This rainy season I plan to go crazy with fur. I have a whole collection of fur coats, fur scarves, fur hats, vintage faux and fur-topped booties lined up. So El Nino, I eagerly await you.
I like to keep the rest of the look light and simple when I put on fur. Because fur already has a tendency to make the frame look larger than it actually is, so wearing anything else that's bulky makes the whole look tasteless, which I am not. Besides, it's EL Nino for God's sake, not the dreaded Game of Thrones' winter. Also, fur by nature looks extravagant and if worn with other items that are also grandiose, makes you look pompous and vain. The rule of thumb is to take a minimalist approach with fur, otherwise the look gets overpowering.
Now fur, of course, is not morally stainless. It is one of the few areas where money and ethics converge in fashion. With animal rights activists flapping their gums and holding rallies outside fashion shows, fur seemed to be going the way of the whalebone corset. Until earlier this year when Fendi, the Roman fashion house, raised them a defiant middle finger and held the first fur-only extravaganza dubbed 'Haute Fourrure'. If there was any question that the animal rights lobby had lost the luxury battle, this show would seem a definitive answer. That show was sold out!
Quite frankly, I don't know what the hoopla is all about. Animal fur seems to me a very ethical and customary fashion element. Even God endorsed it, ask Adam and Eve. I don't discriminate on furs personally. I put on all fur – animal, and synthetic. But if you think about it: fur from animals is a renewable resource, while petroleum, the basis of synthetic fur, is not; which means there will be 'real' fur long after the last oil wells are empty. Just saying. For the record I'm not starting a movement here, so don't come tossing a dead raccoon on my lunch plate when you meet me. I'm merely stating an opinion, and everyone can research and decide for themselves where they want to stand vis-a-vis fur sources.
That said, if ever you needed a reason to rock your fur, this is your time. And whether synthetic or animal, have fun with fur when those dark clouds converge.